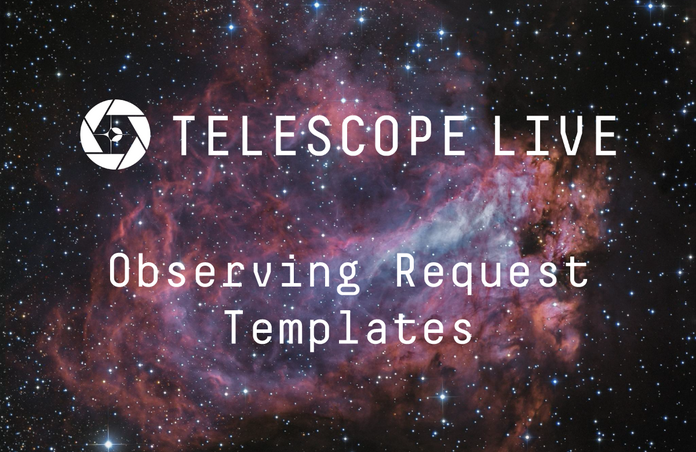 We have been hard at work here at Telescope Live developing new features for our platform and we are happy to announce the release of observing request templates that will make observing using our platform even easier! With observing request templates, we take the hard work out of calculating if your target is suitable for a particular telescope and make observing our recommended targets as easy as a single click. As with all observing using Telescope Live, you are more than welcome to edit the request template in any way you wish, and for this reason there is the ability to create a pre-filled draft from the template itself.
Observing request templates are a great way to start observing with Telescope Live. Starting this week, we will be offering regular request templates on both wide and narrow field telescopes. Both targets will be picked by our experts and the profile for each submission carefully balanced to give you the best results when observing with either the less than 20 credits template or the less than 100 credits.
We have already seen some great results of the North American Nebula and the Lobster Nebula published in our image gallery and we are looking forward to seeing your images of these targets too!