Black Friday Is Here! 50% Off on All Credits Purchases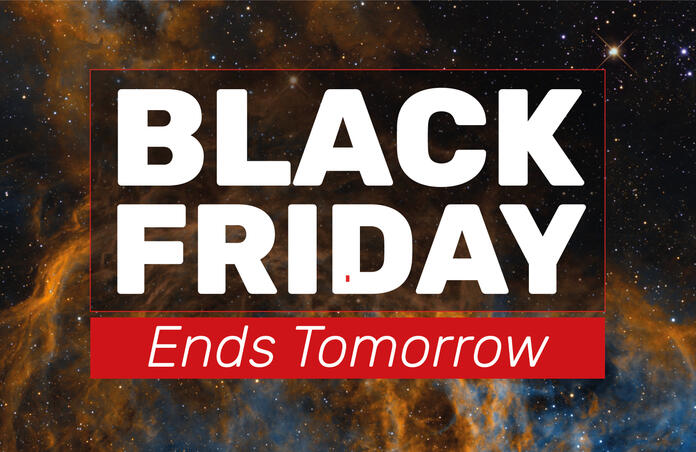 For the whole week, starting Monday Nov 21st to Sunday Nov 27th, you will have the possibility to get Telescope Live credits for less.
A lot less!
You can get 50% off all credits.
So, you can get all the same fantastic One-Click Observations and Observation Bundles for half the cost!
Not to mention the chance to observe exclusively with Advanced Requests, choosing every last detail for your observation.
And what better time to get your credits for less?
Winter is coming up, which means we'll be seeing some of the worst weather for DIY astrophotographers.
You'll be able to sidestep those issues with telescopes in hand-picked locations throughout the Northern and Southern hemispheres.
You can even stock up on credits ready for the holiday season when there'll be more free time for post-processing! These incredible discounts don't come around often - the last one was almost a year ago!
Access anywhere, at any time, the world's largest database of astrophotography data ready to be downloaded and post-processed.
Try it free
So, it's vital that you're ready to make the most of the opportunity.
But you must act quickly because you only have until Sunday, 27th November, to purchase discounted credits!