The End of an Era? Maybe... Surely a Wonderful Event With Luca Fornaciari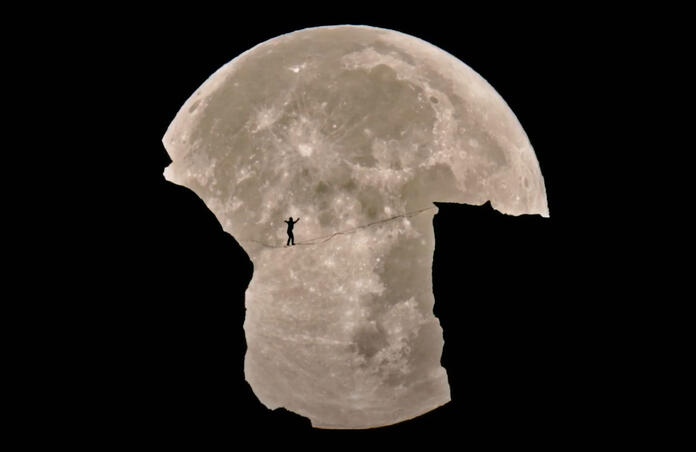 Yesterday, the 9th of September 2021, was a date to mark on the calendar for us.
Why?
Well, because we finally went back to the real world.
What I mean is that it's been since the beginning of the pandemic that we (the entire Telescope Live team), as most of you, have worked remotely, and we have interacted with our clients – and other space enthusiasts in general – only from behind a screen.
But yesterday, things have finally changed, and we got back to normality.
We participated in an event held in Venice, my hometown in Italy, where we had the chance to talk face to face again with people interested in astronomy and astrophotography.
It was beautiful, and we are still so thrilled to see that we are slowly getting back to normal life (finger crossed), also for what concerns our beloved events.
But now, let me tell you what kind of event we held in Venice – a beautiful but very much light-polluted city – during the Venice Film Festival, and who was our special guest.
Start now your 1-week free trial to observe the night skies as you never did before.
Try it free
The ONA film festival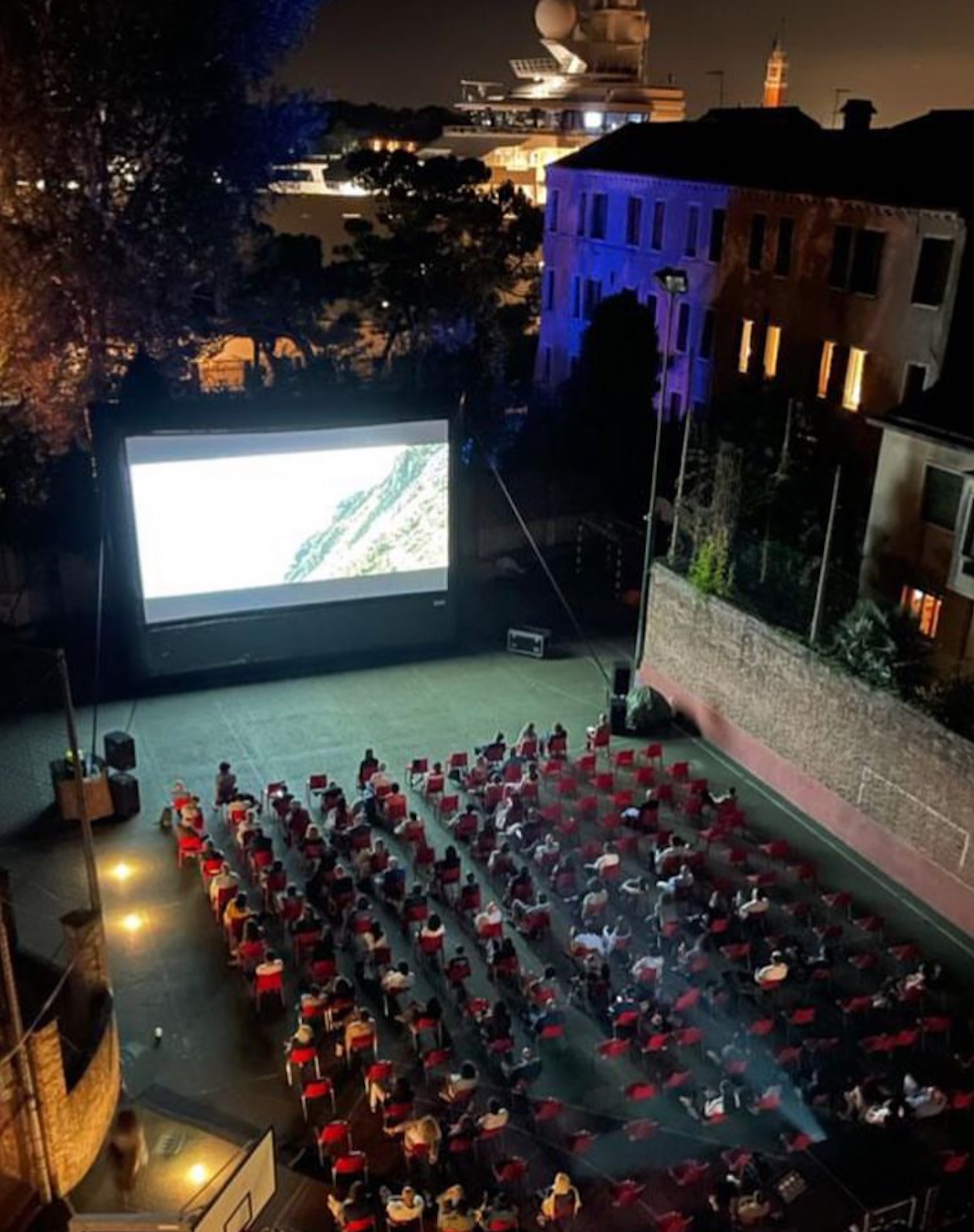 As you may know, the Venice Film Festival is taking place right in these days.
Concurrently, with the big main event that attracts all kinds of superstars from the movies, different satellite events occur in the same period.
The ONA film festival is one of these.
It's a short-movie film festival focused on outdoor and extreme sports, done right in the middle of some of the wildest places on earth – especially mountains.
At this point, I can almost see your face with that interrogative look that says:
"What the heck does a film festival like this have in common with a remote imaging company?!? "
If that's the case – as I believe – the connection is not that subtle as you might think…
When you are in the middle of nowhere, far away from light pollution, one of the very few things you can do at night is to look at the stars, something that most of us cannot experience from the lights of our cities. 
People who practice these sports spend weeks or even months in such remote places and have hence developed a fascination and deep connection to the stars. 
Start now your 1-week free trial and access fully-calibrated sets of images that are just waiting to be post-processed!
Try it free
There are no better dark skies than those above the places immersed in nature, where such extreme sports are often practiced.
This is why the Ona Film Festival asked us to organize an event to explore the connection between wild places and dark skies. 
So, we decided to give a short presentation during the festival and then give all participants the chance to look through a real telescope.
And now I see your face again, interrogating yourself, and thinking something like:
" And what do a remote imaging company has to do with real-time observation done with small amateur telescopes ? "
Well, as you know, the pandemic didn't allow us to travel much, so this means there was (and still is in some parts of the world) no possibility to get in a place free from light pollution.
And it also means that, in case of bad weather, you can't even run away from your place to get to a clean, nice spot to observe the night sky.
So, why not trying remote imaging?
For all these reasons, we thought it was a good idea to offer people to look through small telescopes to observe the Moon, Jupiter, and Saturn, just right after the event, and to introduce them to remote astrphotography.
Take advantage of our 1-week free trial to immediately access tons of data ready to be post-processed.
Try it free
At this point, to make things properly (given the fact that Venice is loaded with celebrities for the film festival), we wanted a star to help us make this event.
An Italian Astrophotography Celebrity as a Companion
We thought to invite our dear friend Luca Fornaciari: Italy's most famous amateur astrophotographer, who – before the pandemic – was teaching people the wonders of astrophotography in the field.
Like for us, for Luca, this was the first event he participated in since the beginning of the pandemic.
And it has been really exciting for him to get back to normality, surrounded by people asking him so many questions that he didn't even have the time to answer them all.
At the end of the night, we were very satisfied with the turnout at our telescopes and also for the curiosity of the people in the activity in itself.
Even though we have just organized everything to support Luca in making this live session of observation, we felt the atmosphere of the live events again.
Start your free trial to work with data gathered by a network of professional telescopes located in both hemispheres under the best night skies.
Try it free
And – if everything doesn't fall apart again, we want to make and participate in many more live events like this one in the next future.
Because it is on these very occasions where you truly get to know someone and where something beautiful can happen – such as a collaboration, like the one we will soon start with Luca: a project made for the Italian astrophotographers that, we believe, is going to be the beginning of something really great!
I know that, from the outside, it might seem strange… I mean, what's the point for a company to organize an event that doesn't guarantee a direct return on investment!
Well, the return on investment is in getting new and more people curious about astronomy (and maybe passionate, if we are lucky enough).
This is because, even though we offer a remote imaging service, we have always said that we are not a substitute for "going out in the field".
We simply offer a means for astrophotographers to improve their skills and cultivate their passion – even when the external elements are not favorable to their observations.
The world's largest database of astrophotography data is waiting for you! Start now your free trial.
Try it free
For such reason, we are more than glad to help and promote everything connected to astronomy and astrophotography. We see it as a duty and as an honor.
So, it is with great hope for the future that I conclude this article; a future where we can go back to a normal life where we can meet again, face to face, talking about our passion in front of a drink and, possibly, looking at the night sky together.