Introducing a brand new contest: The Telescope Live Picture of the Day - #TLPOD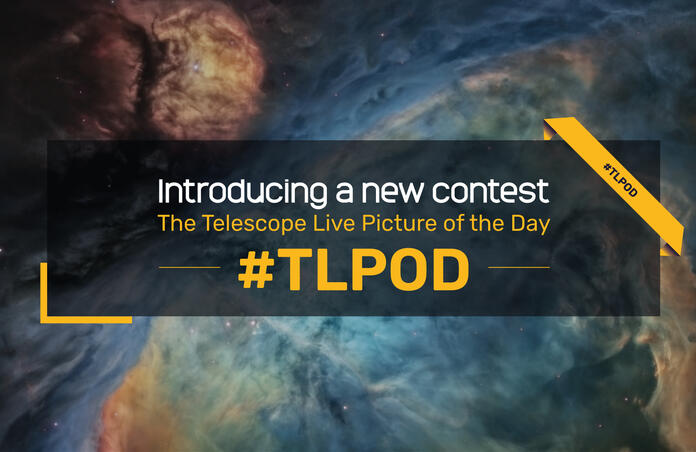 Want to be the best astrophotographer in our ever-growing community? Of course you do! 😉
Now it's possible, with Telescope Live Picture of the Day (TLPOD).
Each day, we'll choose the best new image created using Telescope Live data.
The winning pictures will be:
Reposted and pinned to the top on our Facebook community on the same day,
Reposted on all our social media accounts (where hundreds of thousands of people will see your picture),
And announced in our weekly newsletter along with the other winners of the week.
How to enter
All you need to do to enter the contest is to post your picture in our gallery, inserting all the technical details in the field requested (i.e. telescope, camera, location, date of observation, filters, processing and credits).
From then on, it will be up to our judges to choose the day's winner (which will be selected among all the pictures posted in the gallery the day before).
Only pictures generated with data coming from Telescope Live (such as One-Click Observations, Observation Bundles or Advanced Requests) will be awarded as a TLPOD.
Explore space from the comfort of your home! Start now your 1-week free trial.
Try it free
So the process is pretty simple: once you have created your jaw-dropping picture with TL data, go to the gallery, upload your work, and fill in the field with all the technical information. 
That's it!
Telescopes at the ready!
You've got all the information you need – not to mention the tools necessary with access to our network of state-of-the-art telescopes.
All that's left to do is create the most stunning images and enter them into our daily competition.
Good luck!