The New Home For Astrophotography and Remote Imaging
Online Access to a Global Network of 10 Robotic Telescopes
TRY IT FREE
Benefits
what do you get from telescope live?
An Ever-Increasing Images Archive + Exclusive Observations
Access our ever-increasing archive and choose among thousands of images ready to be downloaded or observe exclusively your desired target thanks to our network of ten professional telescopes located under the best skies across three continents and both hemispheres.
Easy-to-Use and Guaranteed Quality Images
Whether observation modalities you are using, we try our best to always offer you the most friction-free user experience you may desire. We have studied and designed our platform to be as easy to use as possible, and all our images go through a scrupulous quality control check to assure you only receive the best images from our telescopes.
From Zero to Astrophotography Hero
Whether you're an expert imager or just getting started, Telescope Live provides resources to observe, learn, share, and connect with other astrophotographers globally that will increase both your observing and post-processing skills.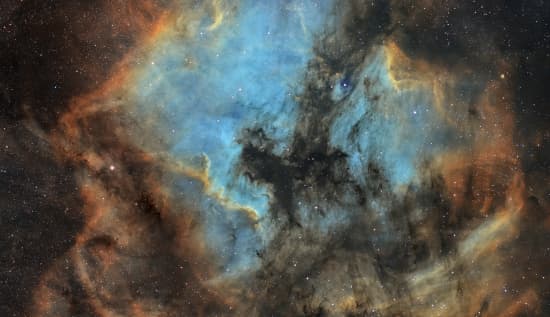 Our offer
We've got you covered
Whether you're looking to get colored astrophotography pictures of the night sky effortlessly, to get high-quality raw images ready to download and post-process, or to observe exclusively with our telescopes setting up every aspect of your observations, we have you covered.
One-click observations
FOR NOVICES AND IMAGE PROCESSING LOVERS
The easiest, most convenient, and affordable way to obtain processed deep-sky images ready to be downloaded and post-processed.
Learn More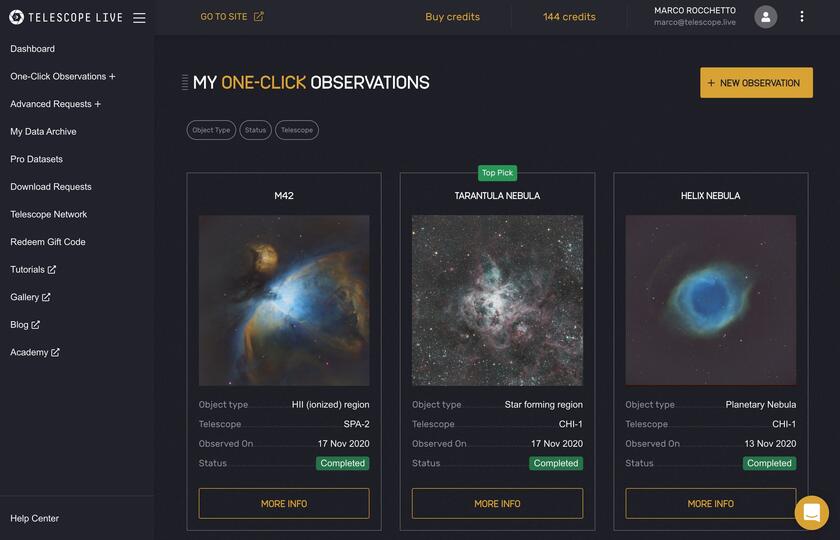 Advanced requests
FOR EXPERT OBSERVERS AND RESEARCHERS
Tweak every aspect of your observations to obtain high-quality raw data of your desired deep sky objects.
Learn More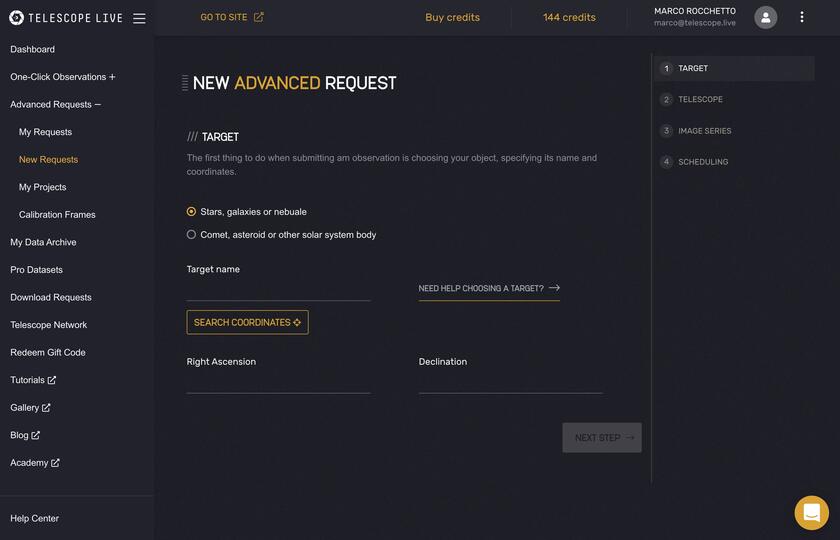 The network
Forget about cloudy skies
It took us four years, travelling thousands of kilometers, crossing deserts and mountains, visiting hundreds of locations in both hemispheres in order to find the best homes for our telescopes.
We partnered with the best suppliers to choose and select every single component of our telescopes.
All that in order to build the best network of professional telescopes around the globe and under the best dark skies. A network that is now at your service.
Learn and get inspired from the best
Thanks to our tutorials curated by world-renowned astrophotographers, you will both increase your observing and post-processing skills. These are complete masterclasses, available for both novices and experts, that will guide you step-by-step through the process of creating stunning astrophotography pictures. Connect with our community, counting thousands of astrophotographers, insiders and leading experts. Learn from them, share your work and get inspired from the world's most talented observers.
Gallery
The most popular photos from our users