How to process stars with StarXTerminator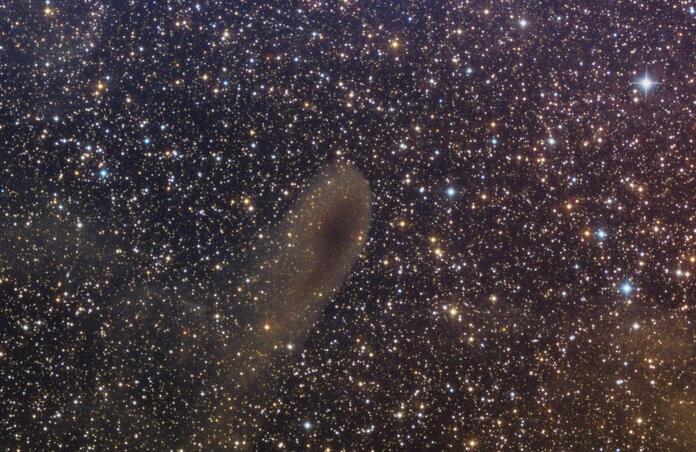 I'd like to tell you about a technique I've been using as part of my processing flow here lately that has stepped up what I can get done. In fact it has worked so well for me that I think I need to go back and redo a ton of my previous work. You have to have StarXTerminator installed to do this how I do.

First thing I do is stack my images and combine them as LRGB, RGB, HSO, HOO, or whatever in APP, but you can use any program that suits your needs. I then crop it here by using the Batch Crop on the tools tab. I may even do an initial stretch in APP, if the data is relatively noise free and doesn't need deconvolution. Otherwise I'll save it and open it up in PI.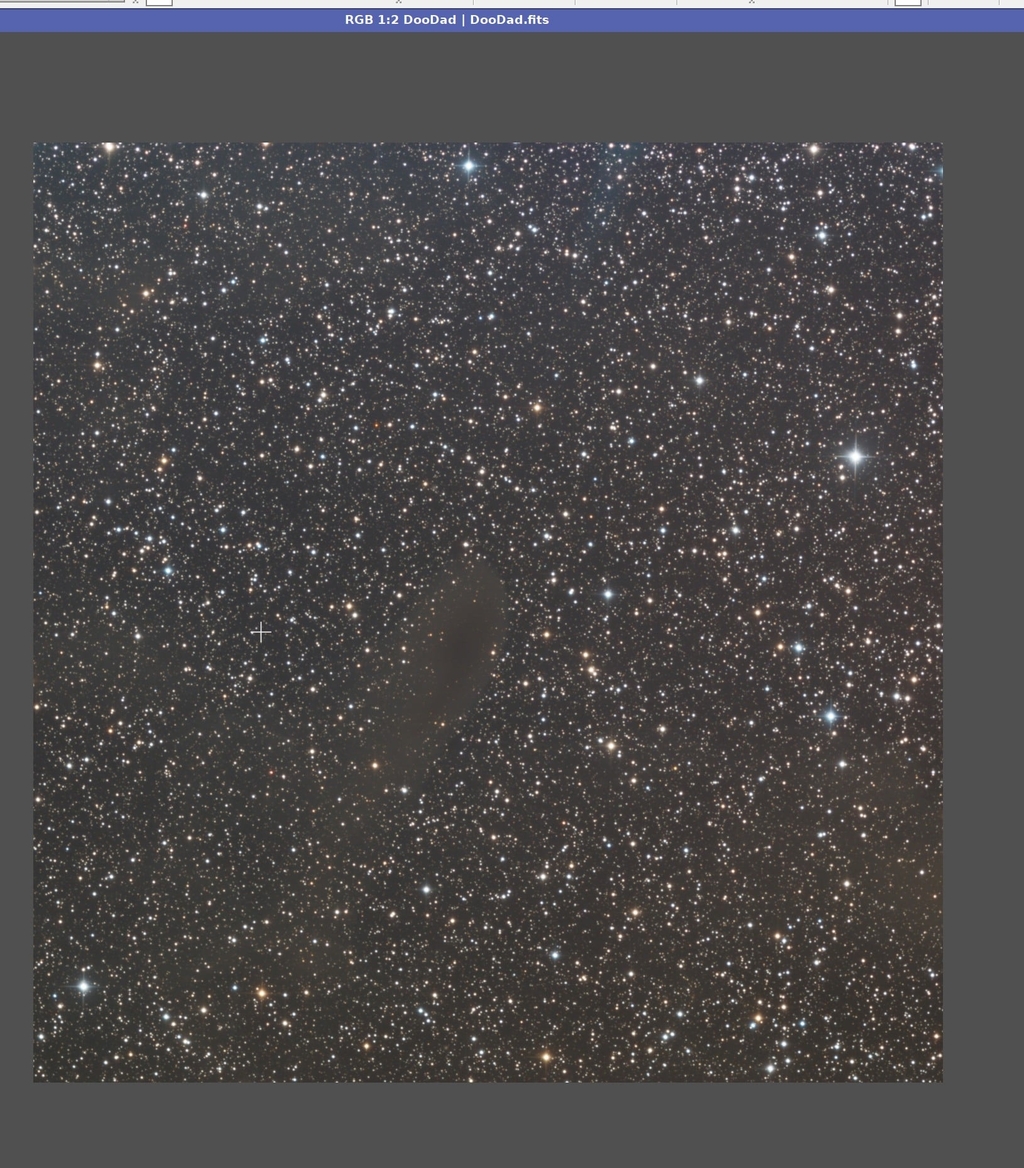 After I open the image I am working on in PI and do my decon, noise reduction, etc that is needed in the linear phase I will then do my initial stretch. You do not want to get it to the final stretch, just enough of a stretch that you have something to work with.
Then I open processes and select Mask Generation > StarXTerminator, and then once that is open I have it generate a star image.
Start to explore space from the comfort of your home!
Try it free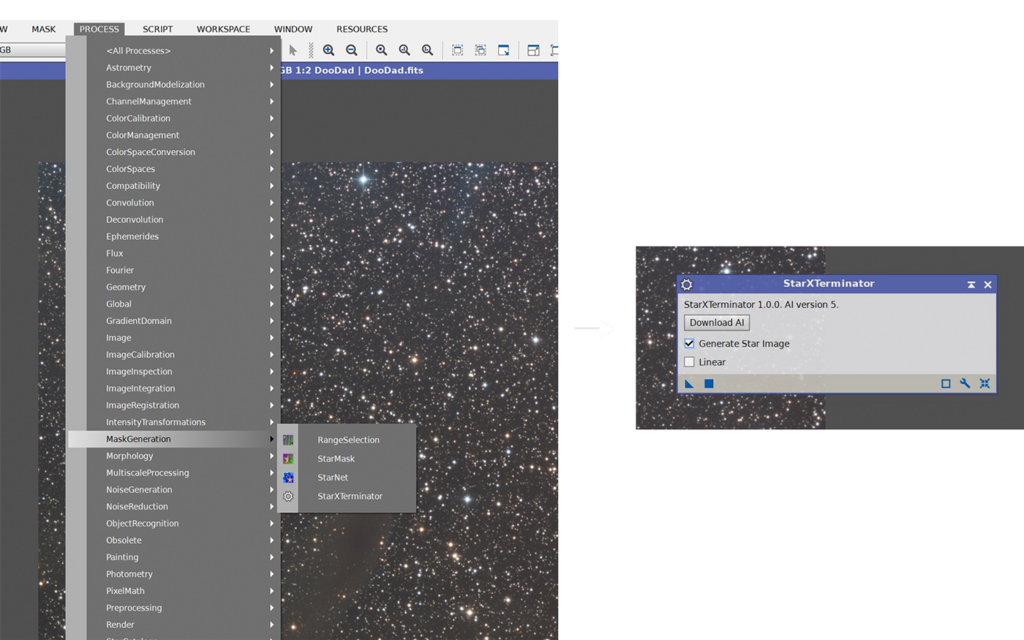 After it generates one I name that one to Stars and then the other one to whatever object, in this case Doodad. As you can see I have a nice stars image to work with where if I want to I can increase saturation in the stars a little, but I wouldn't overdo it here. I also have the background to work with to crank up the object I want to show. It also will allow me to use Clone Stamp to kill that reflection up top.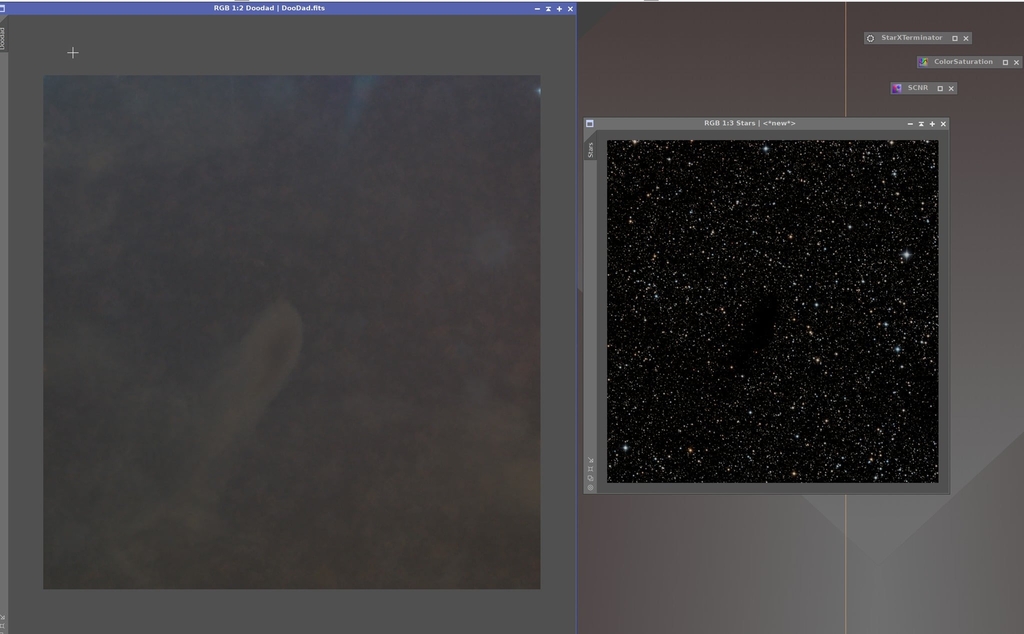 Now it is time to add the stars and background together again and see what you get! For me this image is at a point to where I can finish things up as a final image, but it is a good start on something to keep working with. I don't have my final image yet, but as you can see this is a way to keep from over-emphasizing the stars by doing them all as one set. Go ahead and give it a shot and see what you think.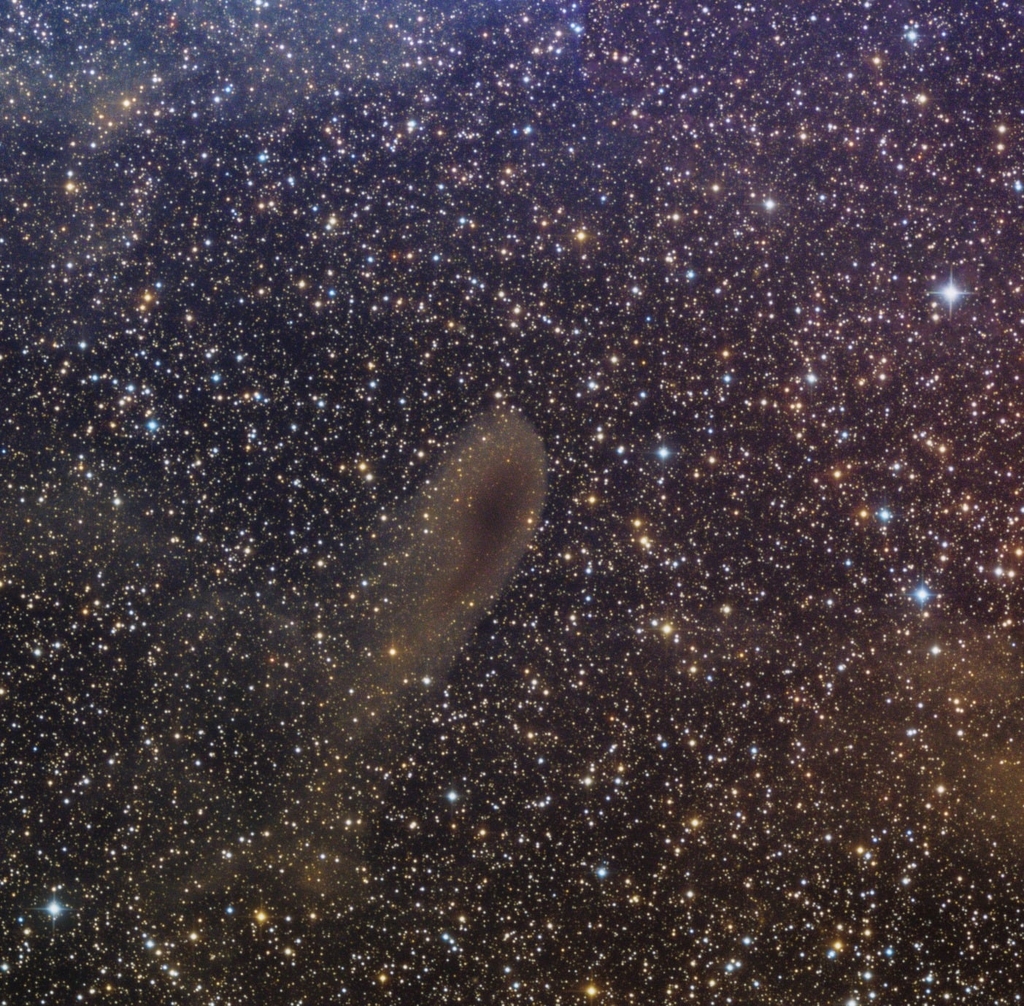 ---
This blog post was originally published in our Telescope Live Community.
The Community represents Telescope Live's virtual living room, where people exchange ideas and questions around astrophotography and astronomy. 
Take advantage of our 1-week free trial to immediately access tons of data ready to be post-processed.
Try it free
Join the conversation now to find out more about astrophotography and to improve your observation and post-processing skills!