the super resolution tool from Adobe Camera Raw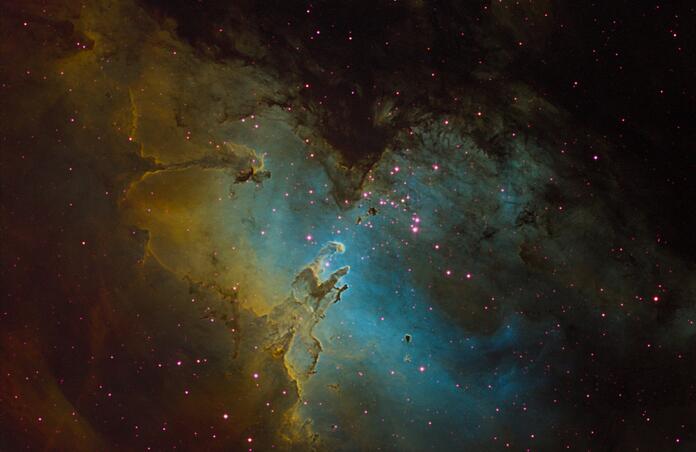 the super resolution tool from Adobe Camera Raw is such an amazing addition to my workflow. It's basically an AI upscaling your image twice the size of your actual photo with some incredible outcomes which I never thought will work out.
In order to use it you actually need to open Camera Raw in Photoshop. (it doesn't work via camera raw filter).
After you finished your image go to Adobe -> Preferences -> File Handling -> Camera Raw Preferences -> File Handling -> and set JPEG/TIFF – "automatically open tiffs/jpegs"
After this you can open your JPEG/TIFF in Camera Raw. So, after opening your image with camera raw the window will pop and all you need to do is click the three dots on your right site -> "Enhance". Let photoshop do the rest.
Well, here we are, 200% zoom image of the Eagle Nebula taken with several one click observation from my favorite scope CHI-1👇
DID YOU KNOW THIS FEATURE EXIST? HOW DO YOU UPSCALE YOUR IMAGES? (IF YOU DO SO)
---
This blog post was originally published in our Telescope Live Community.
Get data from top-notch professional telescopes located under the world's best night skies without leaving the comfort of your home.
Try it free
The Community represents Telescope Live's virtual living room, where people exchange ideas and questions around astrophotography and astronomy. 
Join the conversation now to find out more about astrophotography and to improve your observation and post-processing skills!